Night climbing starts in June of 2019!
FFAP is an Aerial Adventure Park overlooking the beautiful Albemarle Sound. Platforms range from 12 feet to 50 feet high. Climbers take the action into their own hands by choosing to go on the easiest of the courses (Tropical Storm) or going all the way up to the most difficult (Category 5). The platforms are installed on utility poles. From an aerial view the course looks like outer bands branching out from the central tower, which is the Eye of the Hurricane. There are 8 courses with 7 obstacles on each course; 14 ziplines and 50 obstacles. The obstacles are designed around a beach theme using ropes, cables, wood, barrels, stir-ups, and even a hammock. The higher up the central spiral staircase you go, the more difficult the obstacles are. At the end of each course there is a short zip back to the central tower. Have no fear, climbers will be in a harness and on belay for the duration of the climb. Typically climbers will complete 3-4 courses (21-28 obstacles) during the 2 hour climb. Guides take care of the climbers and make sure everyone stays safe! So bring the whole family and experience and adventure like never before!
Visit us at http://firstflightadventurepark.com for hours and prices!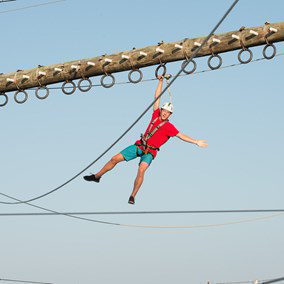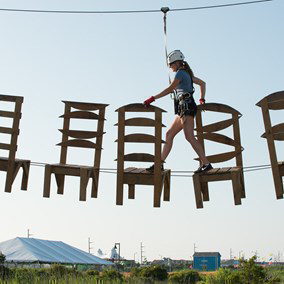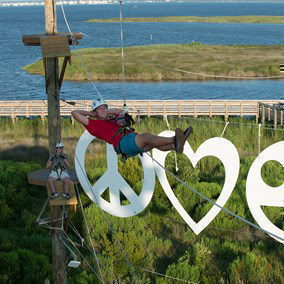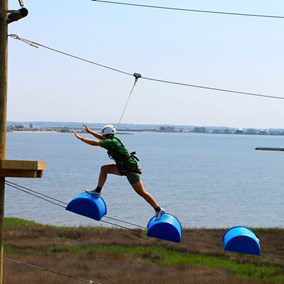 Is this your business? Update your listing by messaging us