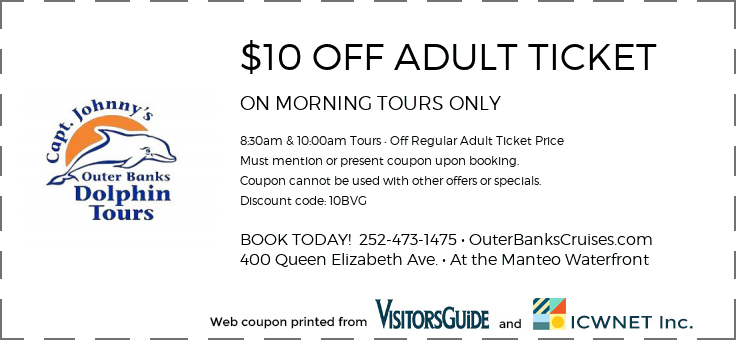 print
Join Captain Stuart Wescott aboard The Captain Johnny boat for a Guaranteed Dolphin Watch cruise in protected waters off the Outer Banks, NC. This two hour cruise is ideal for all ages. Enjoy breathtaking views as you listen to a factual narration on the bottlenose dolphin, a type of dolphin found along the Atlantic coast. Dolphin mating and birthing can be observed on many cruises.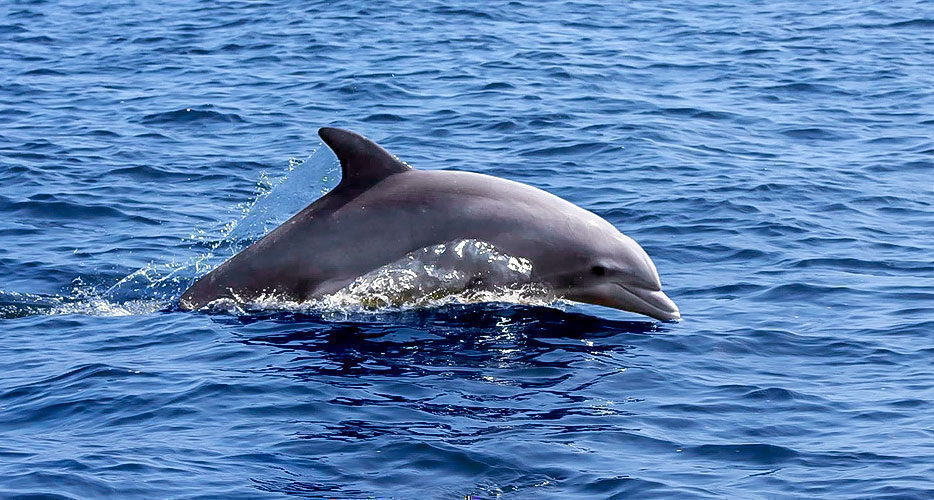 About

The Captain Johnny

Boat
The Captain Johnny is 55 ft. long, 14 ft. wide, Coast Guard Certified and seats 49 passengers.
Breathtaking views abound. There is plenty of elbowroom aboard Captain Johnny so no one misses seeing these creatures in the wild. The boat is covered for sun protection with a restroom on board. It also is Coast Guard inspected. Learned, local crews are available to answer questions about the Outer Banks. This is the kind of trip that enlivens and refreshes guests as they cruise across the water with wind in their faces!

Want to see a glorious Outer Banks sunset, too? Then choose their sunset dolphin watch. The tour departs about two hours before sunset, which varies week to week. You will be given a departure schedule when you reserve tickets. Tickets are only sold the week of the tour. Reservations are preferred, for the tour sells out early. It runs Monday thru Friday weather permitting unless a private tour has been scheduled.

So what do we mean by guaranteed? If no dolphins are found, paying passengers may ride again free during the current season (with some restrictions). Office hours are 8 a.m. to 6 p.m., Monday through Friday. Trips are scheduled at 10 a.m., 1 p.m. and sunset cruise is 6:15 p.m. Call us at 252-473-1475 for tickets!

Join Captain Stuart Wescott aboard The Captain Johnny for a Guaranteed Dolphin Watch cruise in protected waters (tours do not go into the ocean). Dolphin tours available from June - October.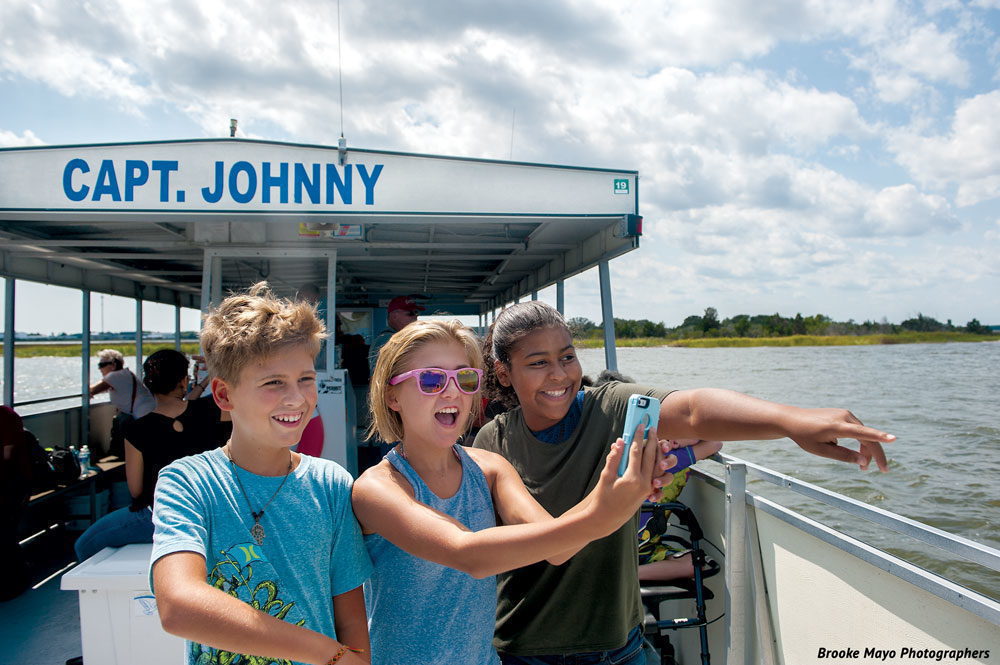 Groups Welcome for Outer Banks Cruises
School groups, business groups, families and friends are welcome to enjoy the sights of the Outer Banks aboard The Captain Johnny. One teacher stated that she thought the children learned more about nature on our two hour cruise than they do during a week of school... AND we do not give exams.
Are you visiting the Outer Banks for a special event? Have a great time with your special group of family or friends with one of our custom cruises setup to suit your party.

About Stuart Wescott, Dolphin Tours Captain
Captain Stuart Wescott, a 9th generation Outer Banks native, grew up two blocks from where the tours depart. He spent summers as a youth exploring the local waters fishing and crabbing, hunting and trapping. He lives on waterfront property that has been in his family for more than 200 years.
Historians report that the Wescott family shipwrecked on the Outer Banks sometime in the late 1700s. If you are looking for a nice relaxing trip from a captain/tour guide with rich local heritage and great knowledge of the area's history and cultural beginnings then you most definitely want to check out Captain Johnny Dolphin Tours.
Customer Reviews
Below are some reviews from guests of Captain Johnny's Outer Banks cruises.
Butterfly Girl
Wonderful time! Everyone was so friendly! The lady who took my reservation was so nice, answered all my questions. I received great directions to the dock. The boat was clean and had a bathroom. The crew was so funny and entertaining. Not only did we see dolphins and a beautiful sunset, but learned a lot about the area.
C Waters 4
We wanted to see dolphins, and boy! Did we see dolphins! Lots and lots of dolphins! It was a great way to spend two hours on the water. Capt. Stewart was friendly and personable, and the boat was comfortable. My 8- and 6-year olds had a great time, too. We all highly recommend Capt. Johnny's!
Patti Walton Dempsay
The Best Dolphin cruise in the Outer Banks Safe all the way.
Kathleen Whalen Reilly
Worth every penny!! A very nice boat ride, some history, some anecdotal humor and a huge pod of frisky dolphins. A great day!
Dwayne Hickman Jr.
Captains of the boat and all staff were awesome and very entertaining. They did not promise us dolphins, but we saw lots. It was a blast. Will return next year.
Jennifer Cinqmars
We had a great experience and would recommend captain Johnny's to others!! We saw many dolphins and other wildlife!!
Eileen Lloyd Teti
We have been coming down to the Outer Banks, and going on this dolphin tour for more than 10 years now. We love seeing the dolphins, the boat ride is great, and the Captain is friendly and knowledgeable. We are never disappointed, and are looking forward to coming down again soon! Take a tour, you will will love it!
Casie Johnson
We had a great time! Our Captain was so friendly and told us so much about the area. We saw lots of dolphins and it was very family friendly. We would definitely go again!