The Avon Fishing Pier is a Hatteras Island landmark, attracting fishermen from all over the country who want to try their luck at reeling in one of the notoriously large red drums that make seasonal appearances.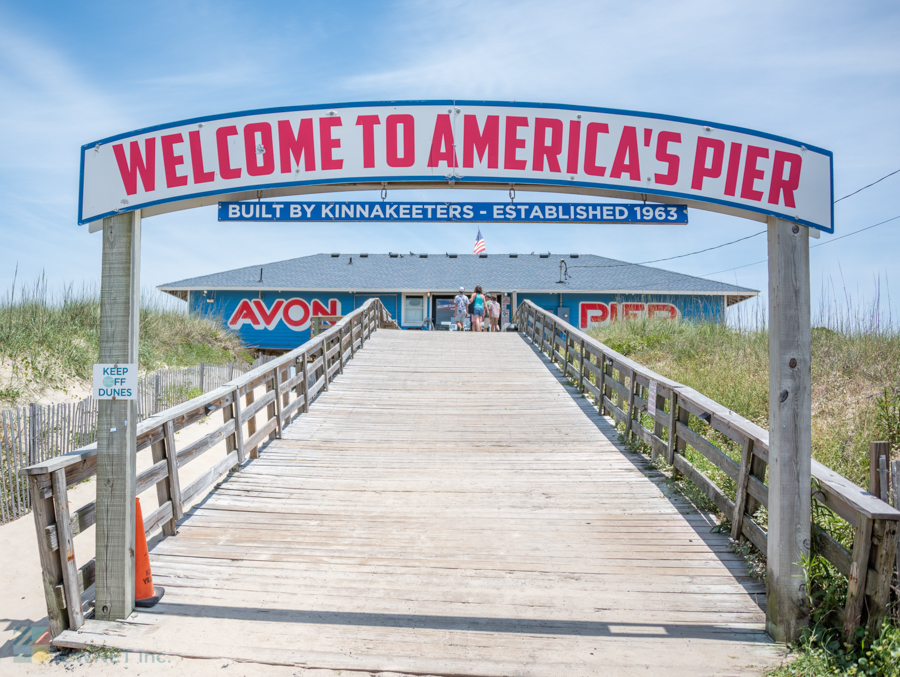 Opening its doors in 1962, Avon Pier was the first pier constructed on Hatteras Island and was instrumental in expanding the southern Outer Banks' reputation as a world-class fishing destination. This reputation was cemented in 1984 when a world-record breaking red drum, clocking in at a little over 94 pounds, was caught just yards away from the pier structure. Since then, drum hunters have flocked to the Avon Pier in hopes of making their own record-breaking catch.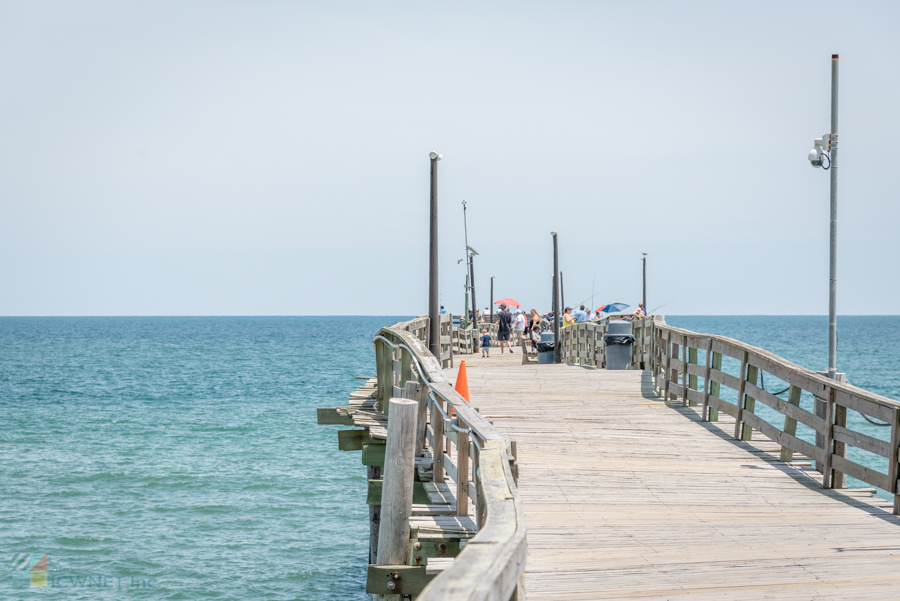 The pier itself is 600' feet long and completely wooden, with buckled planks which cause the pier to look like it's uneven, and certainly un-level, as it bobs up and down. This wobbly appearance is due to decades of storms that have left their mark, including Isabel in 2003, Irene in 2011, and even Sandy in 2012. Visitors can rest assured, however, that the pier is solid, and every dose of storm damage is quickly repaired before the next wave of fishermen come calling.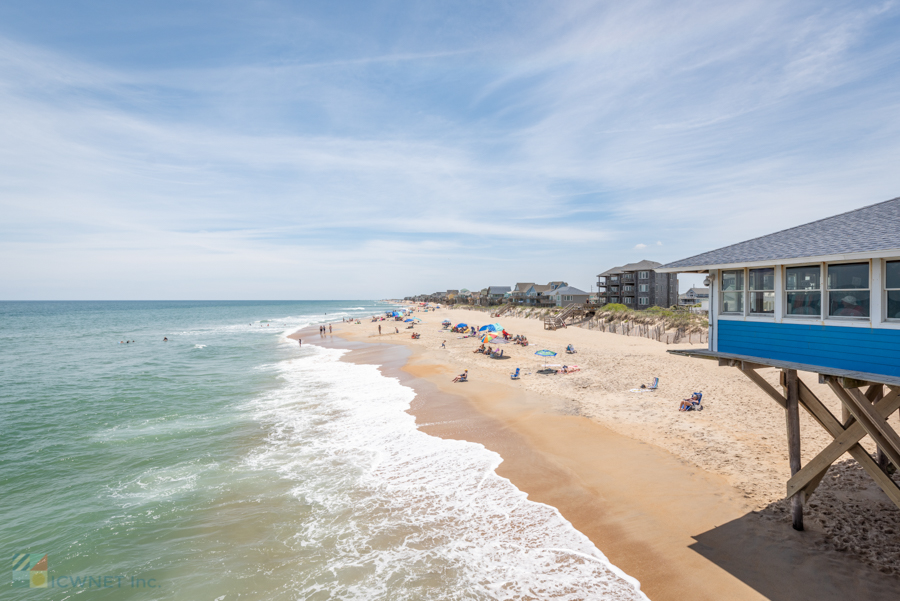 While drum is obviously the signature catch of the pier, (and is even the dominant image on both the pier's sign and the pier's logo), fishermen of all seasons can expect to enjoy a wide variety of catches. Spot, cobia, pompano, mullet, bluefish, and mackerel can all be landed, depending on the season, and virtually any day is a great day to enjoy the salt air and the incredible open view. The pier overlooks most all of the town of Avon, and features dozens of benches, fish-cleaning tables, and a wide landing, (known locally as "The T"), at the end of the structure to support plenty of anglers.
Daily passes to the pier run around $12.00 per person for adults, and $8.00 for children, although seasonal passes are available for frequent fishermen. The pier is also open to sightseers for $1.00 per person, and is a favorite strolling spot among locals who like to unwind at the end of a long day with miles of open-water ocean views in the background.
The pier house is staffed with local experts who are a reliable resource as to what's biting and when. There's a gift shop located on the premises with plenty of sweatshirts, Tees, postcards, and other trinkets, as well as a convenience store with ice, beer, non-alcoholic drinks, snacks, tackle and gear, and even pizza for exceptionally hungry anglers.
Also on the grounds, just a few feet away, is an 18-hole mini golf course that is open seasonally, and is ideal for families who might want to take a break from the fishing, and enjoy a beachfront round of putt-putt or two. There's also a restaurant located nearby as well, which is seasonally open for patrons who want to explore the entire scene. Like all Hatteras Island beaches, the shoreline bordering the pier is a public beach and is open for all visitors, and is also a popular surfing spot in the warmer summer months.
The pier also holds the distinguished title as the launching point for the annual 4th of July Fireworks display. Every Independence Day, local experts head to the pier to set up and shoot off hundreds of fireworks which can be seen from virtually every vantage point in Avon. Hundreds of visitors and locals alike gather around the pier beaches for the best views, and there's often live music and food vendors available on the premises as well. The Avon Pier is also home to several fishing tournaments, including the Junior Fishing Tournament, and of course, an annual Red Drum Tournament which coincides with the "drum run" season, when thousands of red drum can be spotted just yards off the beach.
The pier is open seasonally, generally from Easter until Thanksgiving, with hours that vary with the season. Generally in the fall and spring months, the pier is open seven days a week from 6:00 a.m. until 10:00 p.m., and these hours are extended until midnight in the summer season.
The Avon Fishing Pier is a local icon for long-time Hatteras Island visitors and locals, and a must-stop for fishermen from all along the coast. Renowned for its record breaking drum catches, and exceptional fishing in all seasons, the Avon Pier should be a top priority on any angler's "To Do" list.
Is this your business? Update your listing by messaging us