PokeBox offers fresh, quick, simple, healthy poke bowls in Nags Head. Choose your items and build your bowl. Tuna, salmon, chicken, steak, shrimp and tofu options available. Mix in your favorite veggies, sauces and toppings for the perfect poke experience.
Poke (Hawaiian for "to slice" or "cut into pieces") is a traditional main dish of Hawaiian cuisine made with marinated tuna. As Poke became increasingly popular, the modern version, known as Poke Bowl, has variety ingredients and flavors arranged to customize personal preferences.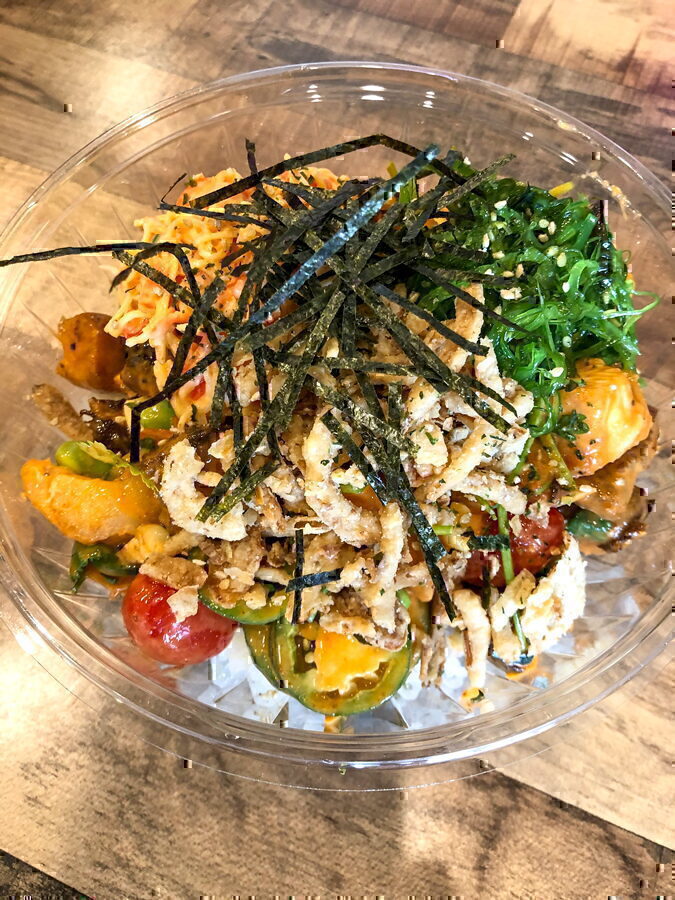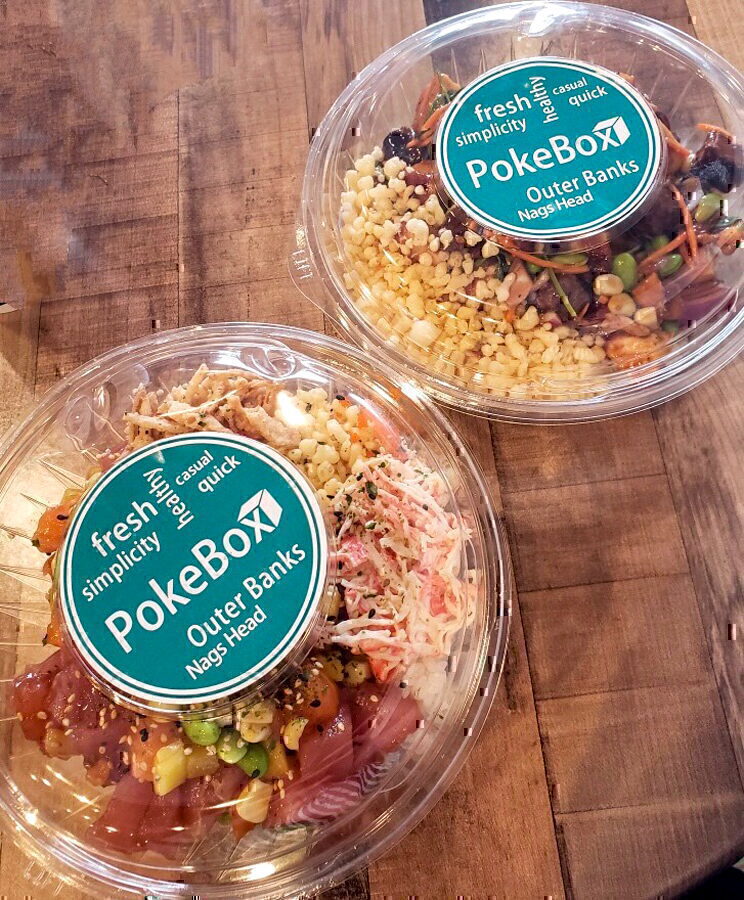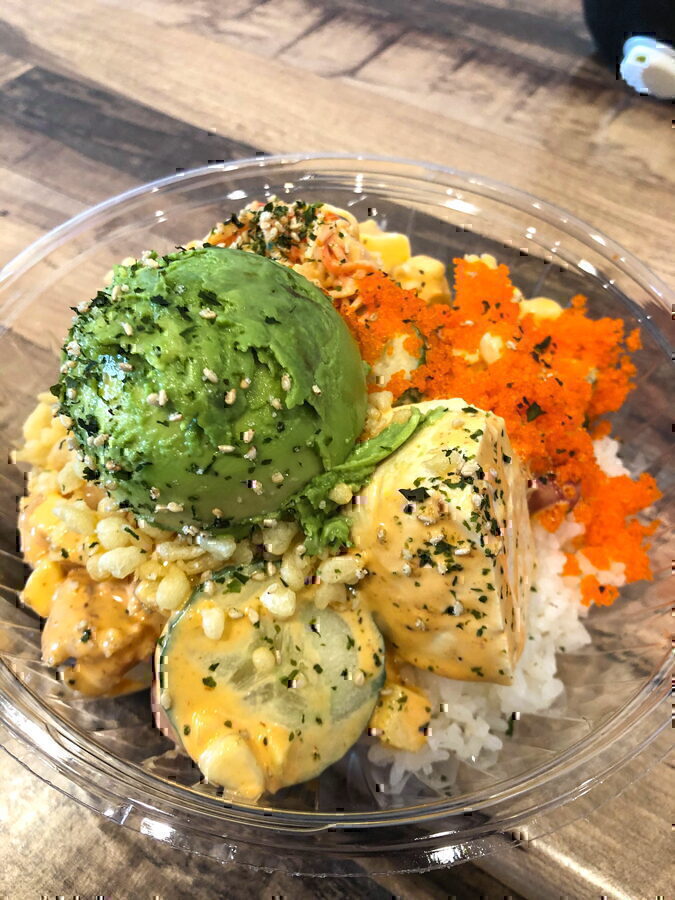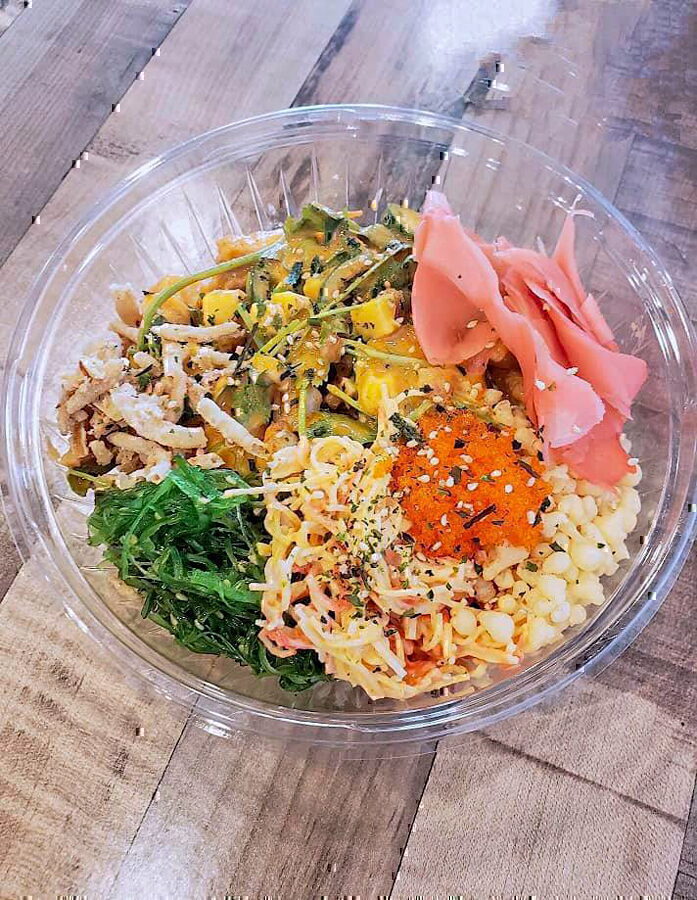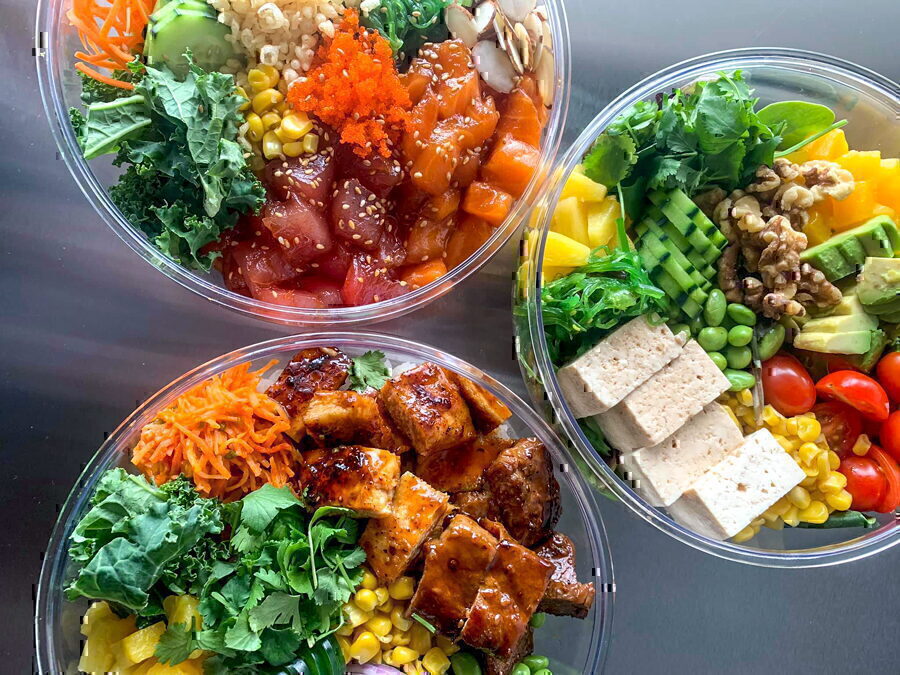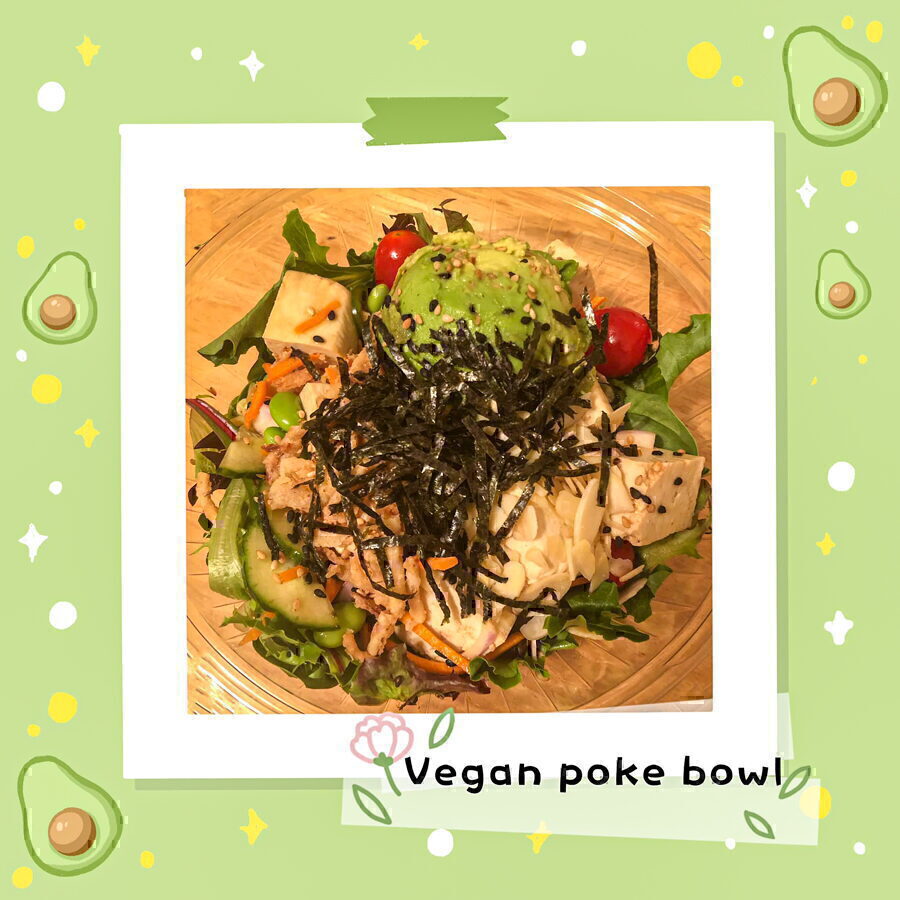 HOW TO BUILD YOUR POKEBOX
STEP 1 Choose Base
white rice brown rice spring mix tortilla chips
STEP 2 Choose Proteins
tuna salmon spicy tuna tofu chicken steak shrimp
STEP 3 Choose Mix-ins
edamame cucumber tomatoes
cilantro jalapeno mango
red onion pineapple corn
STEP 4 Choose Sauce
*Gluten-free upon request
*signature *shoyo *teriyaki
ponzu yuzu wasabi yuzu
spicy aioli cocobee (GF)
*spicy shoyo sesame dressing
STEP 5 Choose Toppings
crab salad masago almond
walnut crispy onion
nori black sesame seed
furikake white sesame seed
wasabi seaweed salad
spicy crab salad
tempura flake
pickled ginger
ALL INGREDIENTS SUBJECT TO CHANGE
FRESH | QUICK | SIMPLE | HEALTHY
Crush Carryout!
Q & A with Tommy and Ting, owners of Taiko Japanese Restaurant & Poke Box restaurant in Nags Head share their secrets of success in these tough times for the industry.
Outer Banks Visitors Guide: Poke means "to slice or cut into pieces" in Hawaiian while Taiko simply means "drum" in Japanese. What two words best define your two restaurants?
Tommy & Ting: Fresh and Simple
OBVG: Early on in 2020, you decided to focus on takeout and curbside pick-up only. As of this printing, you have opted to continue offering only takeout. What led to this decision?
T&T: Space at both of our restaurants is limited. But, more importantly, we have gone this route to protect the health of our customers, staff and family members.
OBVG: What percentage of your restaurants' orders are placed online, versus by walk-in or phone?
T&T: We still get call-in orders and even occasional walk-ins at Taiko. Here online orders contribute to around 50% of the restaurant's business. Poke Box has about 60% online transactions versus walk-in and phone. We recognize a strong trend towards placing orders online and ultimately it streamlines things. So, we encourage this over phone or in-person ordering.
OBVG: We hear Tommy rolls the best sushi in town over at Taiko. In only its second year, what makes Poke Box stand alone among Outer Banks restaurants?
T&T: It's the only restaurant of its kind on the Outer Banks, offering a new dimension to traditional poke cuisine by adding cooked proteins to include chicken, shrimp and steak. It's the area's tastiest and most healthy choice for people on the go.
OBVG: Name the most popular dishes from your two establishments.
T&T: At Taiko it's the Honolulu Roll. Of course, sushi isn't for everyone. So, our second most popular dish must be Hibachi Chicken. For Poke Box, this is a tougher question because customers select from an extensive list of ingredients. Therefore, each bowl is created a little bit differently depending on preference. One popular favorite is our Signature Sauce, a traditional taste of Poke that has a rich blend of sweet, salty, spicy and citrusy.
OBVG: Recent national surveys show curbside pick-up is here to stay. Consumers and restaurateurs alike have adjusted to this new form of meet and greet, within the confines of parking lots. How has the response been from customers utilizing your curbside pick-up service?
T&T: Overall, we are receiving incredibly good reviews from the public. Perhaps the most gratifying comments relayed, both at curbside and in-person, are how happy folks are that we're still in business. So many long-time customers have echoed this and it really makes it all worth it for us.
—Interview by Jeff Donohue