PokeBox offers fresh, quick, simple, healthy poke bowls in Nags Head.
Choose your items and build your bowl. Tuna, salmon, chicken, steak, shrimp and tofu options available. Mix in your favorite veggies, sauces and toppings for the perfect poke experience.
Poke (Hawaiian for "to slice" or "cut into pieces") is a traditional main dish of Hawaiian cuisine made with marinated tuna. As Poke became increasingly popular, the modern version, known as Poke Bowl, has variety ingredients and flavors arranged to customize personal preferences.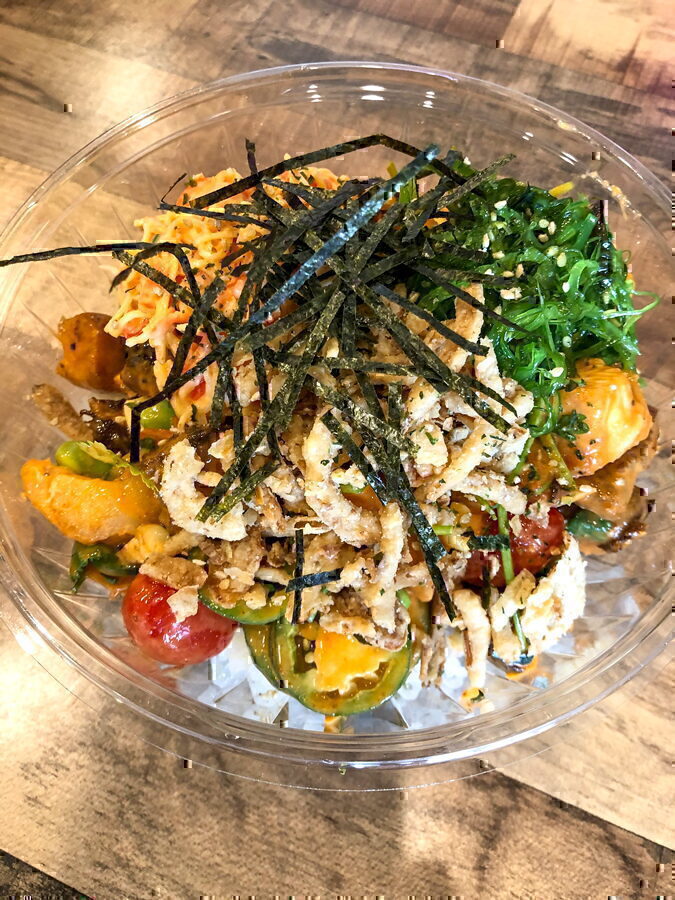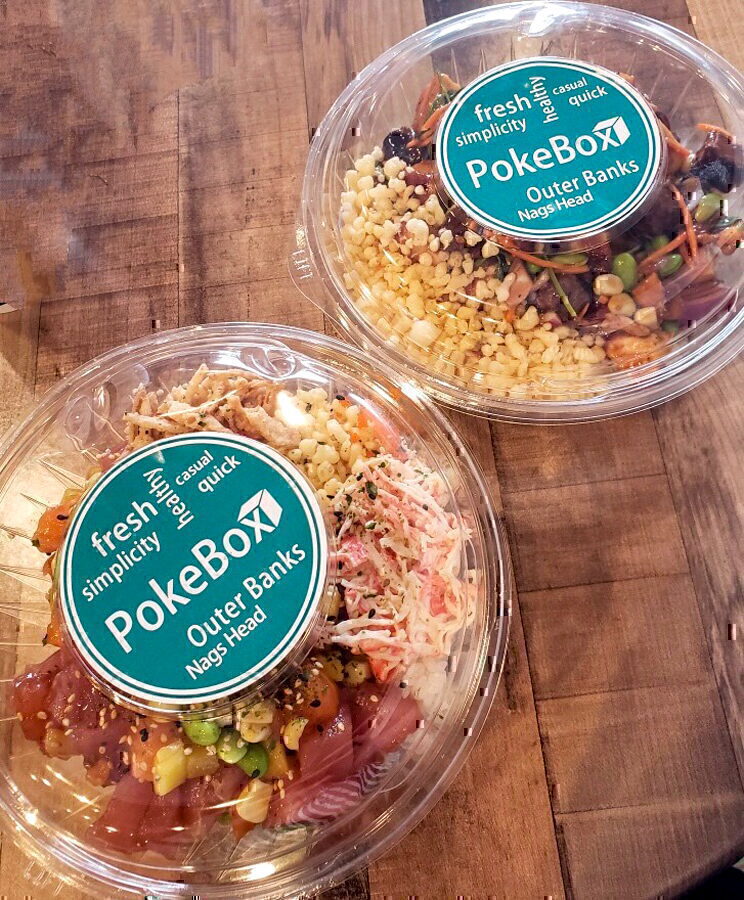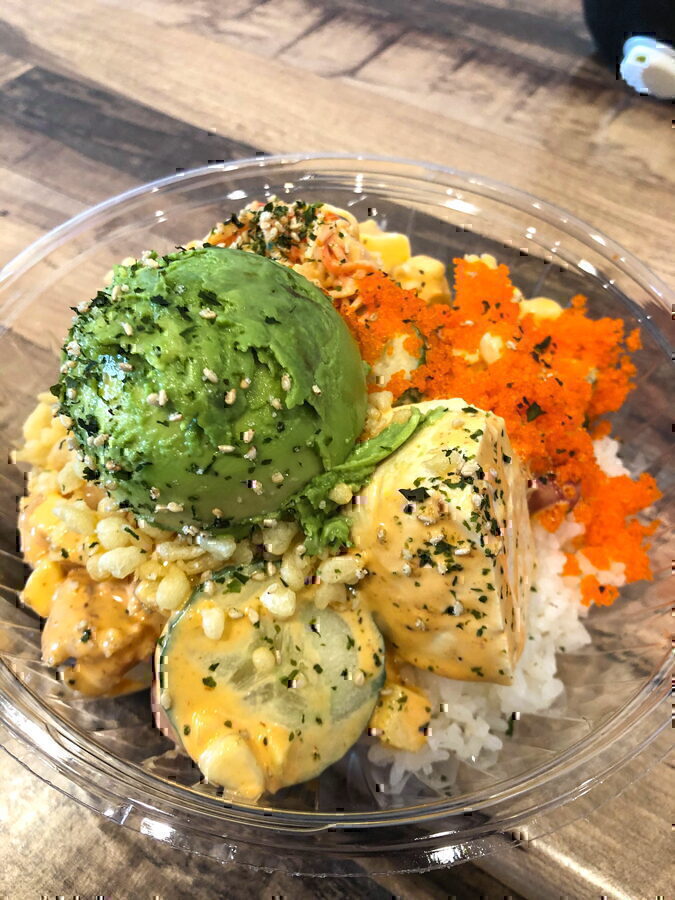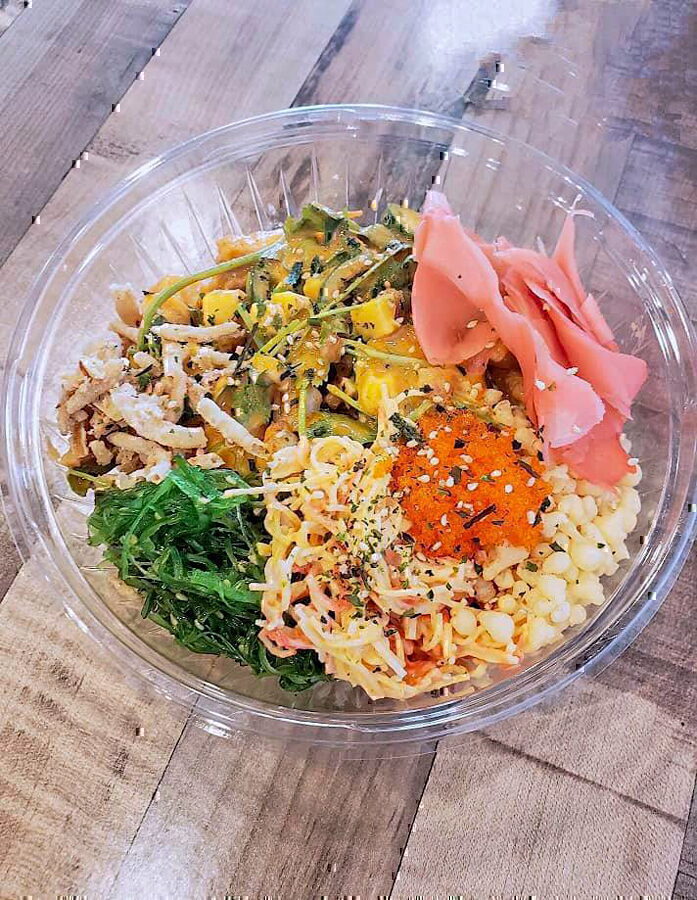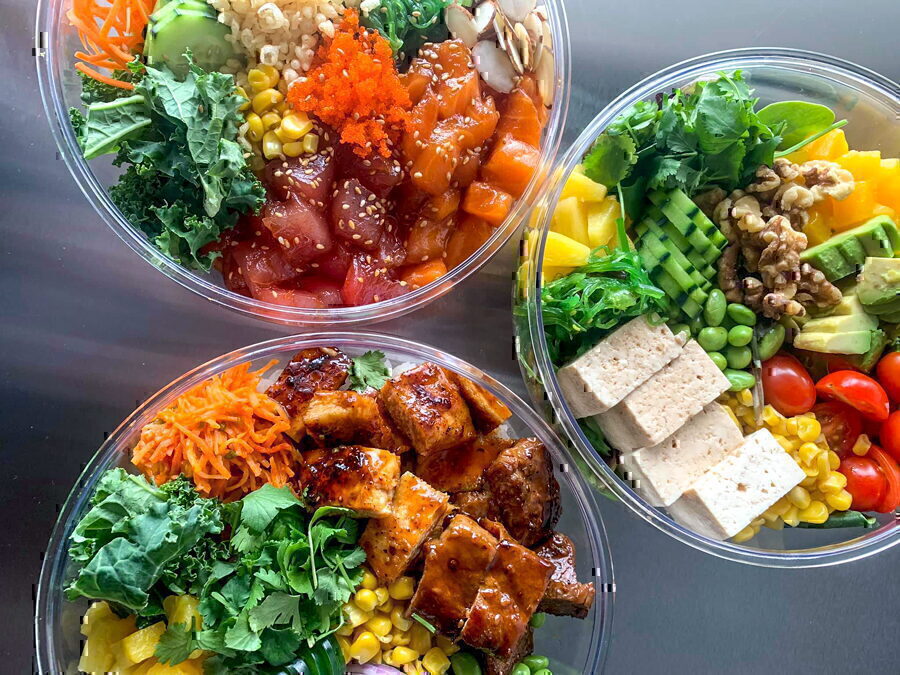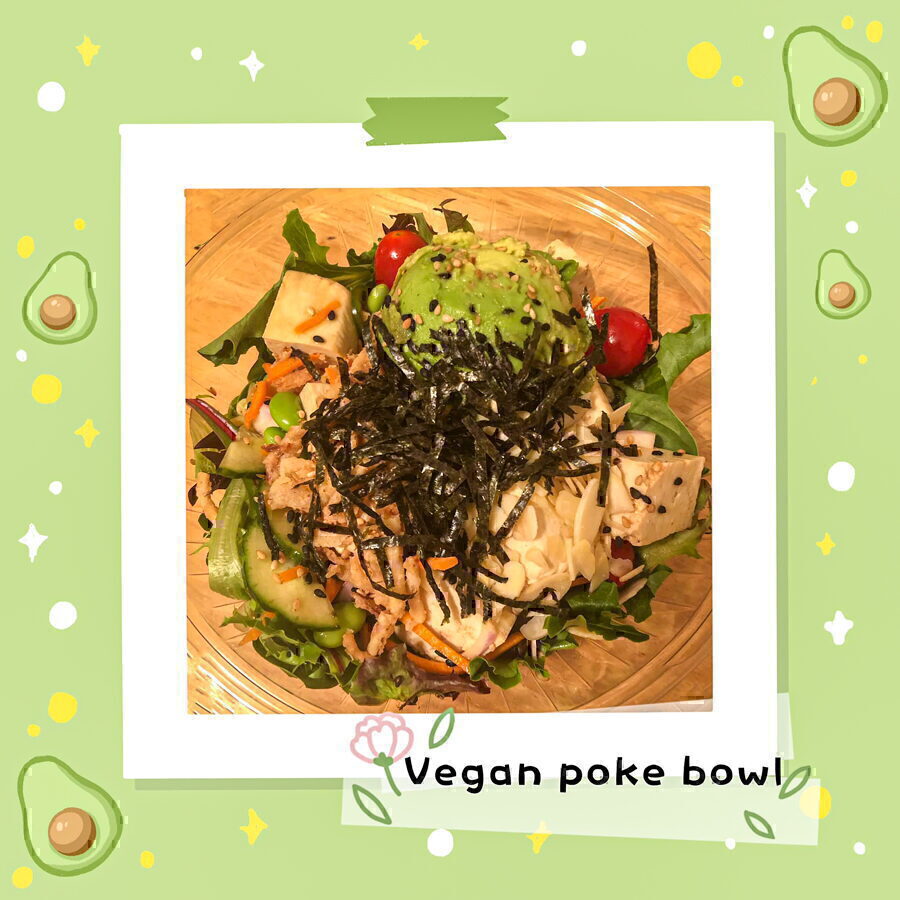 STEP 1 Choose Base
white rice
brown rice
spring mix
tortilla chips
STEP 2 Choose Proteins
tuna
salmon
spicy tuna
tofu
chicken
steak
shrimp
STEP 3 Choose Mix-ins
edamame
cucumber
tomatoes
cilantro
jalapeno
mango
red onion
pineapple
corn
STEP 4 Choose Sauce
*Gluten-free upon request
*signature
*shoyo
*teriyaki
ponzu yuzu
wasabi yuzu
spicy aioli
cocobee (GF)
*spicy shoyo
sesame dressing
STEP 5 Choose Toppings
crab salad
masago
almond
walnut
crispy onion
nori
black sesame seed
furikake
white sesame seed
wasabi
seaweed salad
spicy crab salad
tempura flake
pickled ginger
ALL INGREDIENTS SUBJECT TO CHANGE
FRESH | QUICK | SIMPLE | HEALTHY